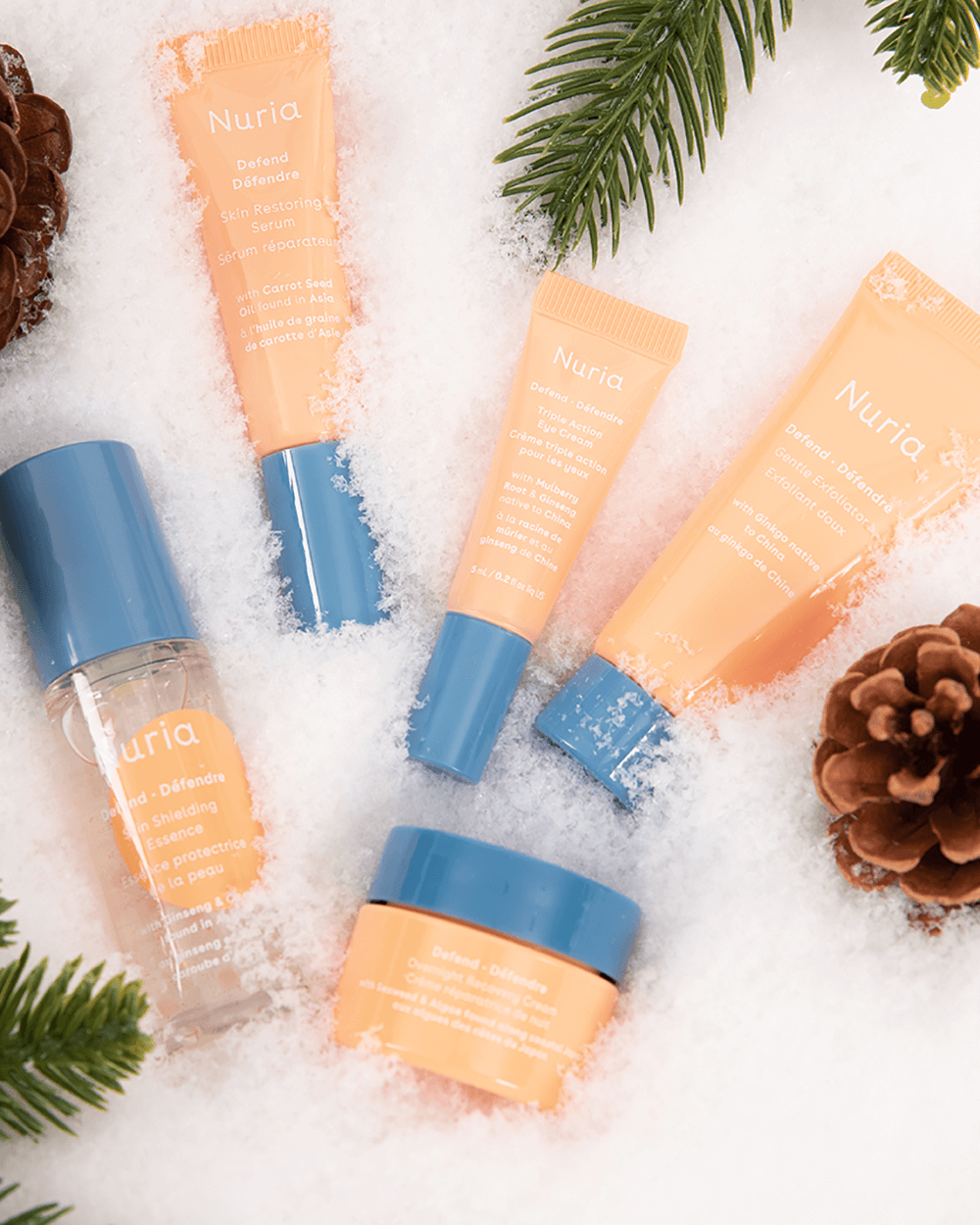 The Ritual to Destress Your Skin
Step 1: Apply the Gentle Exfoliator to clean wet skin and start to feel the magic everyone is raving about. It purifies, exfoliates, and smooths rough skin texture without harming your skin barrier. All without microbeads!
Step 2: Strengthen your skin's natural defenses with the Skin Shielding Essence. Featuring plant-based extracts like Ginseng & Carob, it boosts your skin's ability to fight stressors.
Step 3: Apply the Skin Restoring Serum to boost the healthy, youthful look of your skin. Nuria's serum philosophy is for "less-is-more" formulas with only the essential ingredients. That's why you need only 1-2 drops to get the full benefit of our serums. Let it absorb completely before moving to the next step.
Step 4: Apply the Triple Action Eye Cream to your delicate eye area. Made with Mulberry Root & Ginseng, it brightens dark circles & reduces the look of puffiness + fine lines.
Step 5: Apply the Overnight Recovery Cream to your entire face (avoiding the eye area). It works during your skin's natural overnight repair process, so you can wake up with a visibly smoother, more radiant complexion.
Create Your Routine
Make Stressed Skin Survival Set a great step in your skincare routine