Effective Clean
100% Clean, Derm Tested,
Guaranteed Results
Planet Loving
Carbon Neutral
Vegan + Cruelty Free
Social Impact
Educating Girls Globally
Female + Minority Founded
Clean Beauty Rituals for Brighter, Happier Skin
GLOBAL BEAUTY
Wisdom in the Palm of Your Hand
At Nuria, we're on a global quest to bring you brighter, cleaner beauty that's designed around you and your environment. Skin isn't just "oily" or "dry." It changes with weather, seasons, and hormones. Modern science and the world's most enduring beauty wisdom work together to bring you affordable skin care that keeps your skin one step ahead of the elements.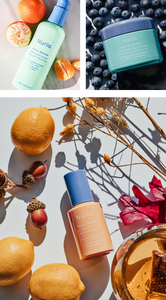 OUR
Ingredients
We believe the products you put on your skin should be clean and filled with nutrients. Nuria combines the power of antioxidants, nutrients and science to keep your skin as radiant, glowing and full of life as you are.
Nuria Founder and Chief Scientist Naomi Furgiuele personally sources each ingredient with equal attention paid to safety, formula efficacy and compatibility with natural process. Every ingredient is carefully selected to be safe and effective and is sourced with fair wage & trade partners.



Dermatologist Tested + Effective

You were born bright. Now, let's see you glow.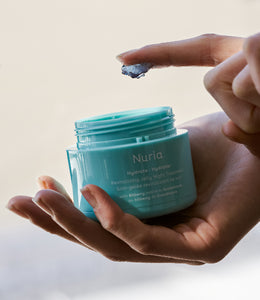 What People Are Saying
This overnight cream is one of the best I have ever used! It doesn't leave my skin feeling oily or over moisturized. The next day my skin always looks so bright and refreshed. 

Shelby
This exfoliator is so gentle but it actually works! My skin looks brighter and feels softer.

Tiffany
A must have magic toner you need for your clean face dreams. This is my number one rated toner I have ever used...wow it works even better than I could have ever imagine. 

Marlee
This exfoliator is a game changer. I have always struggled with some acne and also uneven skin but this product has really turned that around. I love all the Nuria products. They are worth it!

Katie