Now there is a simple 3-step routine to cleanse, moisturize, and refresh even the most sensitive skin. You won't have to compromise efficacy for comfort with Nuria's Calm collection, packed with skincare wisdom from North & South America to calm, moisturize, and nourish your skin.  Made without added fragrance, this entire routine is clinically shown to be safe for even the most sensitive skin.

Includes:
Cleansing Milk: 200 mL / 6.8 fl liq oz US
Daily Moisturizer: 30 mL / 1 fl liq oz US
Facial Mist: 120 mL / 4.1 fl liq oz US

$64 value! You save 30% by buying the set!
Meet the Routine
Step 1: After cleansing, lightly mist your clean skin with Calm Facial Mist, naturally fragranced with Damask Rose. This refreshing mist restores moisture & balances skin. Pro Tip: It can also be applied throughout the day to revive skin without disrupting makeup.
Step 2: Apply the fragrance free Calm Daily Moisturizer, which delivers relief and long-lasting hydration to leave your skin feeling plumped and nourished.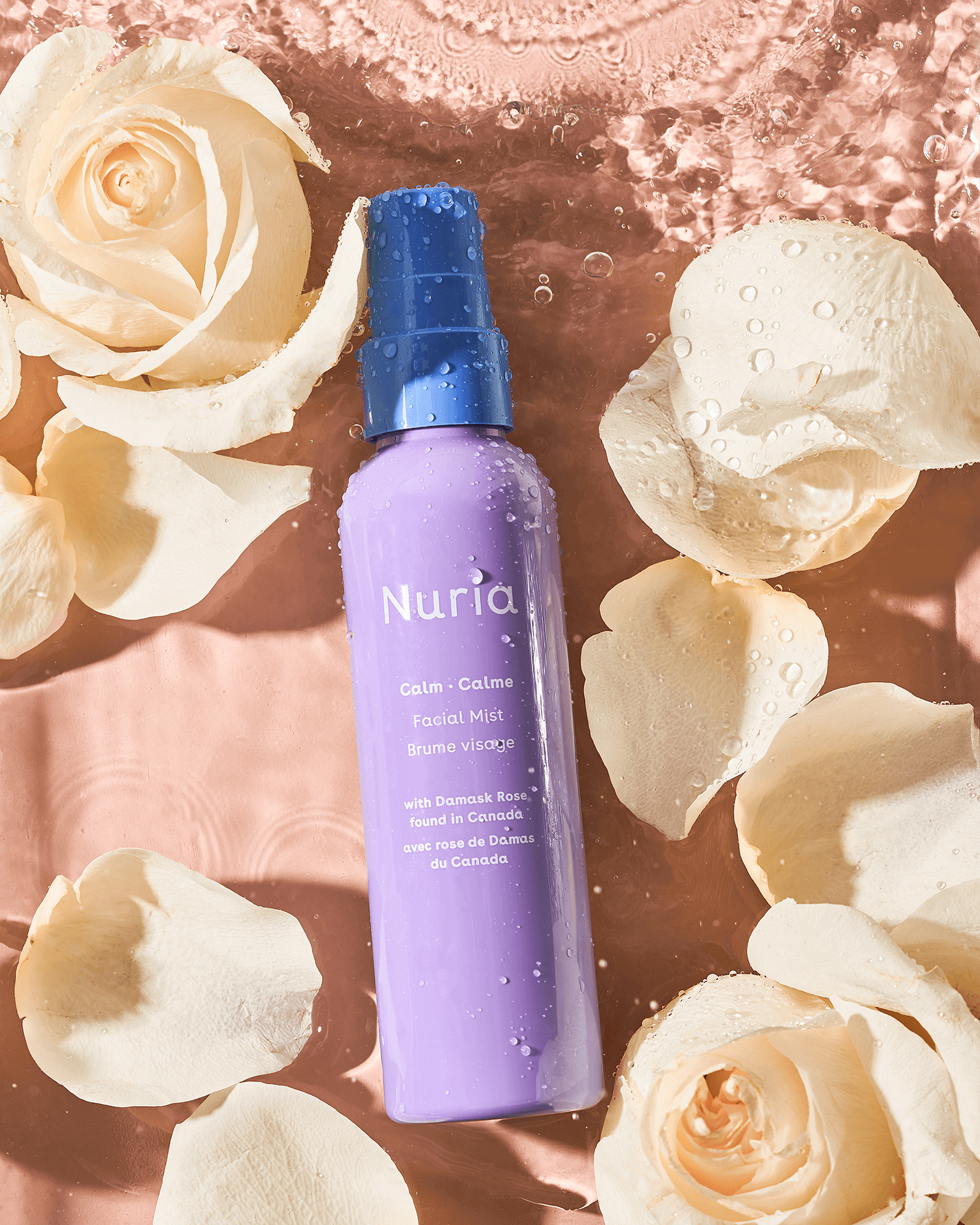 Create Your Routine
Make this Gentle & Mighty 3-Step Ritual a great step in your skincare routine