The Reset Kit
Give your skin a fresh start!
Say goodbye to dull skin and get a refreshed complexion with this exclusive kit. A simple ritual designed to give your skin a new beginning and reclaim your glow, this set includes 4 skin-nourishing favorites, plus a pair of Kitsch natural, highly absorbent, microfiber towel scrunchies to make your me-time even easier!
Includes:
Gentle Exfoliator: 20 ml / 0.7 fl oz liq US
Daily Moisturizer: 10 mL / 0.3 fl oz liq US
Jelly Night Treatment: 10 g / 0.3 oz
Under-Eye Masks: 5 pairs
Kitsch Towel Scrunchies: 2 Pack
$71 value!
Meet the Routine
Step 1: Put on a soft, comfy Kitsch scrunchie to keep your hair in check and your face ready for pampering, or wear the soft, highly absorbent scrunchies on your wrists to prevent water running down your arms when you cleanse. You'll love these scrunchies that are already a part of millions of self-care moments!
Step 2: Apply the Gentle Exfoliator to clean wet skin and start to feel the magic everyone is raving about. It purifies, exfoliates, and smooths rough skin texture without harming your skin barrier. All without microbeads!
Step 3: Apply the fragrance free Calm Daily Moisturizer, which delivers relief and long-lasting hydration to leave your skin feeling plumped and nourished.
Step 4: Apply the Hydrate Nourishing Under-Eye Masks to your delicate under-eye area. Made with fermented Coconut fruit extract along with Rosebay Willowherb, these masks instantly hydrate and brighten dull, tired skin, fading dark circles & reducing the look of puffiness + fine lines.
Step 5: Apply the Hydrate Revitalizing Jelly Night Treatment to nourish, smooth, and fortify your skin. Use it as a sleeping mask, and you'll wake up with plump and dewy skin.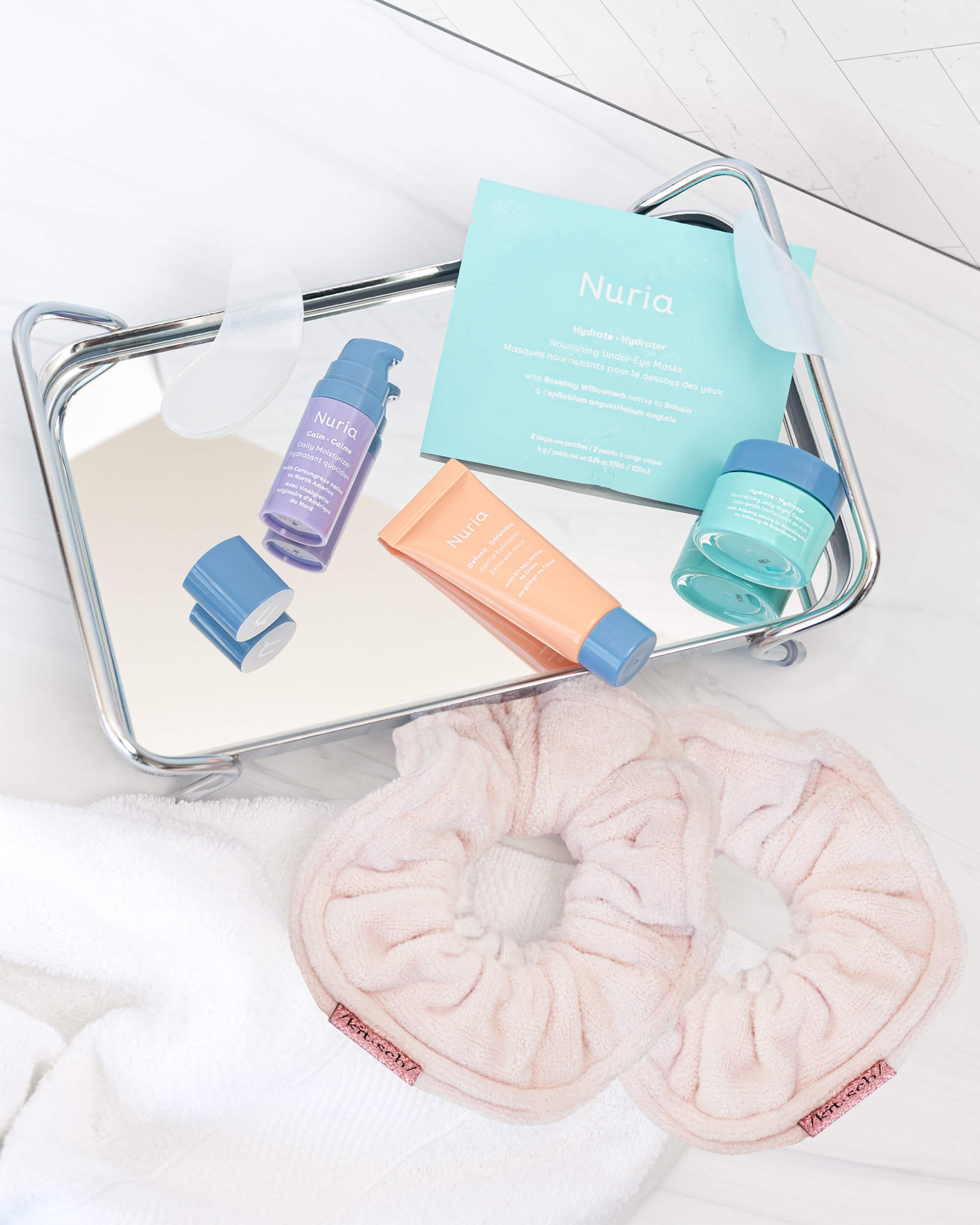 Create Your Routine
Make this The Reset Kit a great step in your skincare routine