Defend Purifying Bubble Sheet Mask Set
Feel the bubbles as they work!
Been a long day? Remove the dullness that comes with stress and exposure to environmental toxins. Each mask will purify your skin while lifting away dirt + dust + oil that can clog pores.  
As featured in Women's Wear Daily.
Includes: Five (5) Defend Purifying Bubble Masks: each 25 g / net wt 0.9 oz

$30 value!
What's Inside
Made With: Green tea, a powerful antioxidant known to fight external stressors and apple juice amino acids that help gently exfoliate skin and leave it feeling soft and conditioned.
You can feel it detoxify your pores as it works. Within minutes of applying this bubbling sheet mask, a layer of bubbles are formed. Even after you remove the mask, bubbles continue to lift impurities away until you rinse, leaving your skin feeling clean, soft, and pure.
When to Use: Once or twice a week or anytime your skin needs a deep clean.
How to Use: Use after cleansing skin to purify skin and unclog pores.
Recommended For: All skin types, rough skin, dry damaged skin, skin exposed to external stressors, such as air pollution and the sun.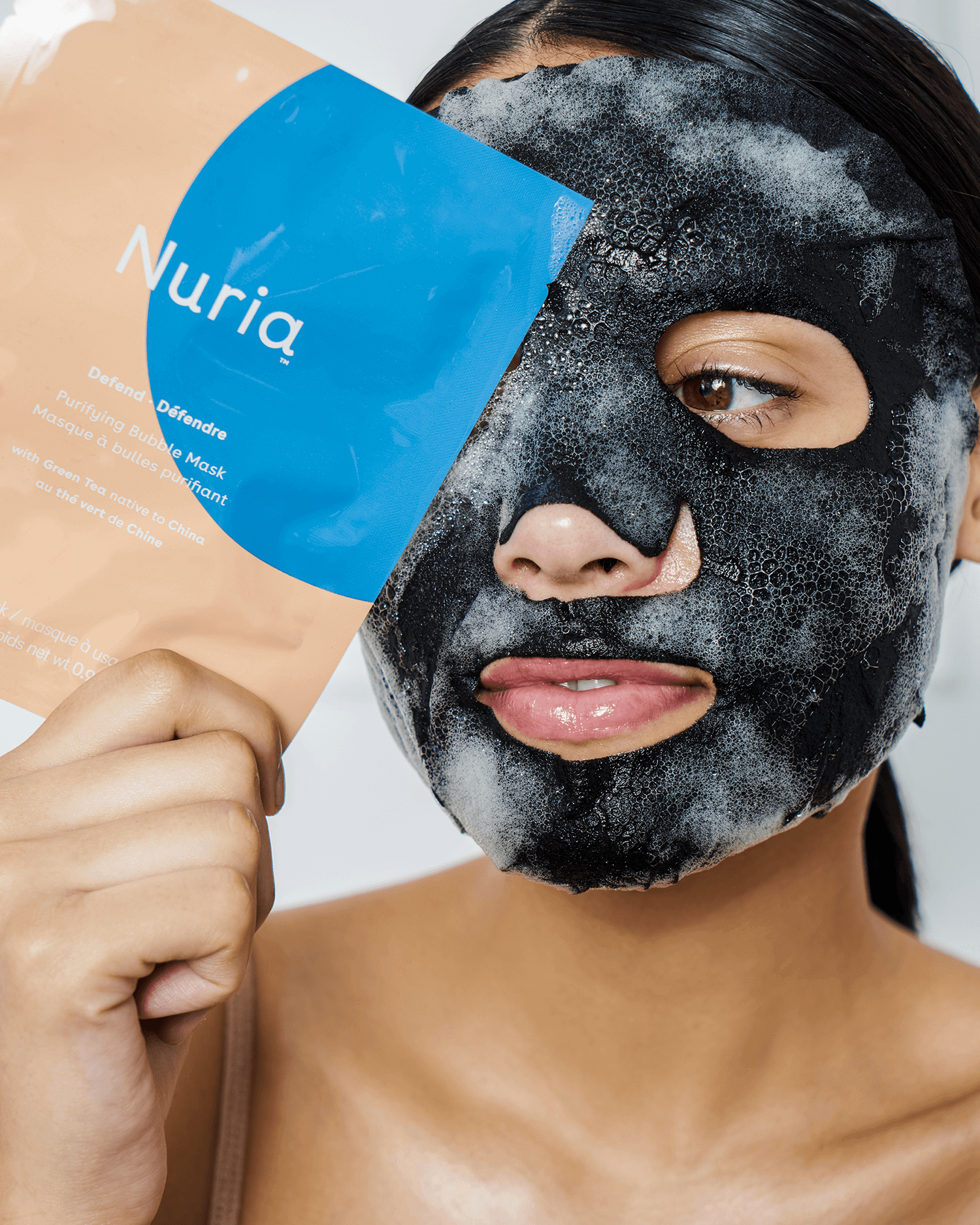 Create Your Routine
Make this Defend Purifying Bubble Sheet Mask Set a great step in your skincare routine