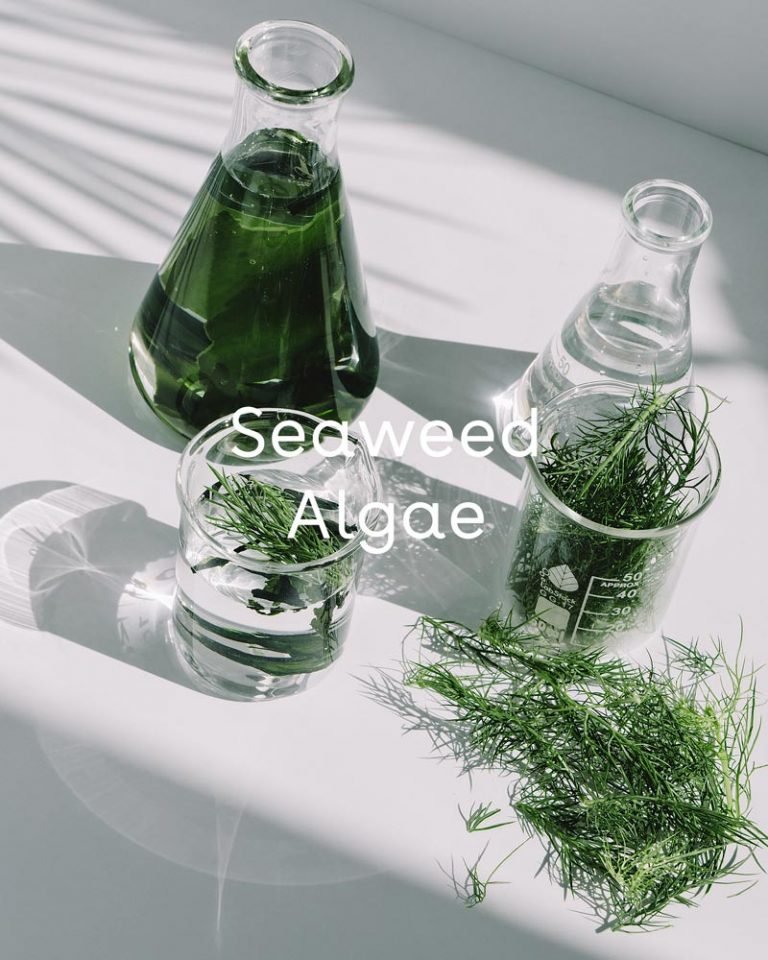 Why it Works
Seaweed acts as a super hydrator and also exfoliates to get rid of dead skin cells and toxins.
Brown Algae helps prevent damage to amino-acids within your skin and provides skin with additional suppleness to maintain greater moisture retention. Brown algae also helps your skin maintain youthful suppleness and bounce.
Aloe Leaf Juice contains organic molecules that act as a detoxifying agent, rejuvenate damaged skin, promote healthy skin.
Antioxidants combat free radicals which accelerate skin aging by attacking healthy skin cells and damaging collagen.
Vitamins help restore your skin's antioxidant activity, help preserve your skin health, and help prevent the visible signs of skin aging.
Made Without: Parabens, Sulfates (including SLS and SLES), Phthalates, Formaldehydes, Formaldehyde-releasing agents, Hydroquinone, Mineral Oil, Coal Tar, Retinyl Palmitate, Oxybenzone, Triclosan, Triclocarban
As with all Nuria products, Defend Overnight Recovery Cream is safe, effective, vegan, and cruelty-free.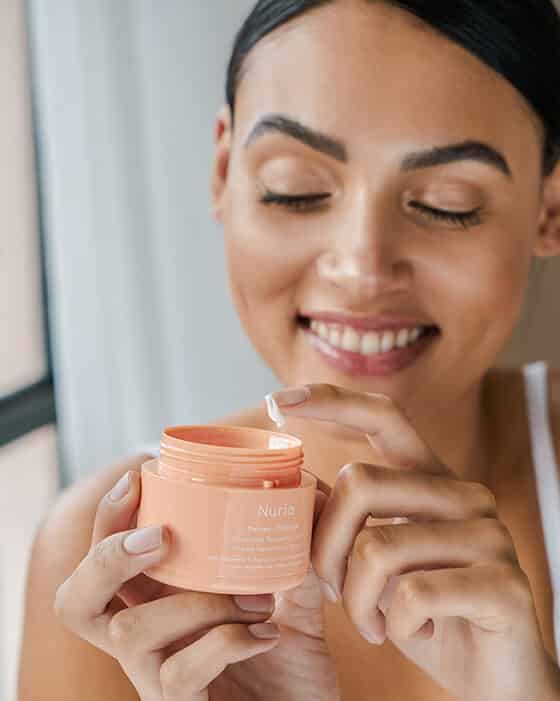 How to Use
Nuria Defend: Defend Overnight Recovery Cream is part of the Defend Line, which helps your skin recover from internal and external aggressors.
Directions for Use: After cleansing and toning, apply this night cream generously to your face and neck, avoiding the eye area.
Recommended For: All skin types, dry damaged skin, skin exposed to external stressors, such as air pollution and sun in city environments.
Full List of Ingredients: Water, Squalane, Polyacrylate-13, Polyisobutene, Ascophyllum Nodosum Extract , Fucus Serratus Extract, Aloe Barbadensis Leaf Juice, Sodium Hyaluronate, Hydrogenated Starch Hydrolysate, Glycerin, Xylitol, Anhydroxylitol, Xylitylglucoside, Polysorbate 20, Ethylhexylglycerin, Potassium Sorbate, Fragrance, Phenoxyethanol
Create Your Routine
Make Defend Overnight Recovery Cream a great step in your skincare routine