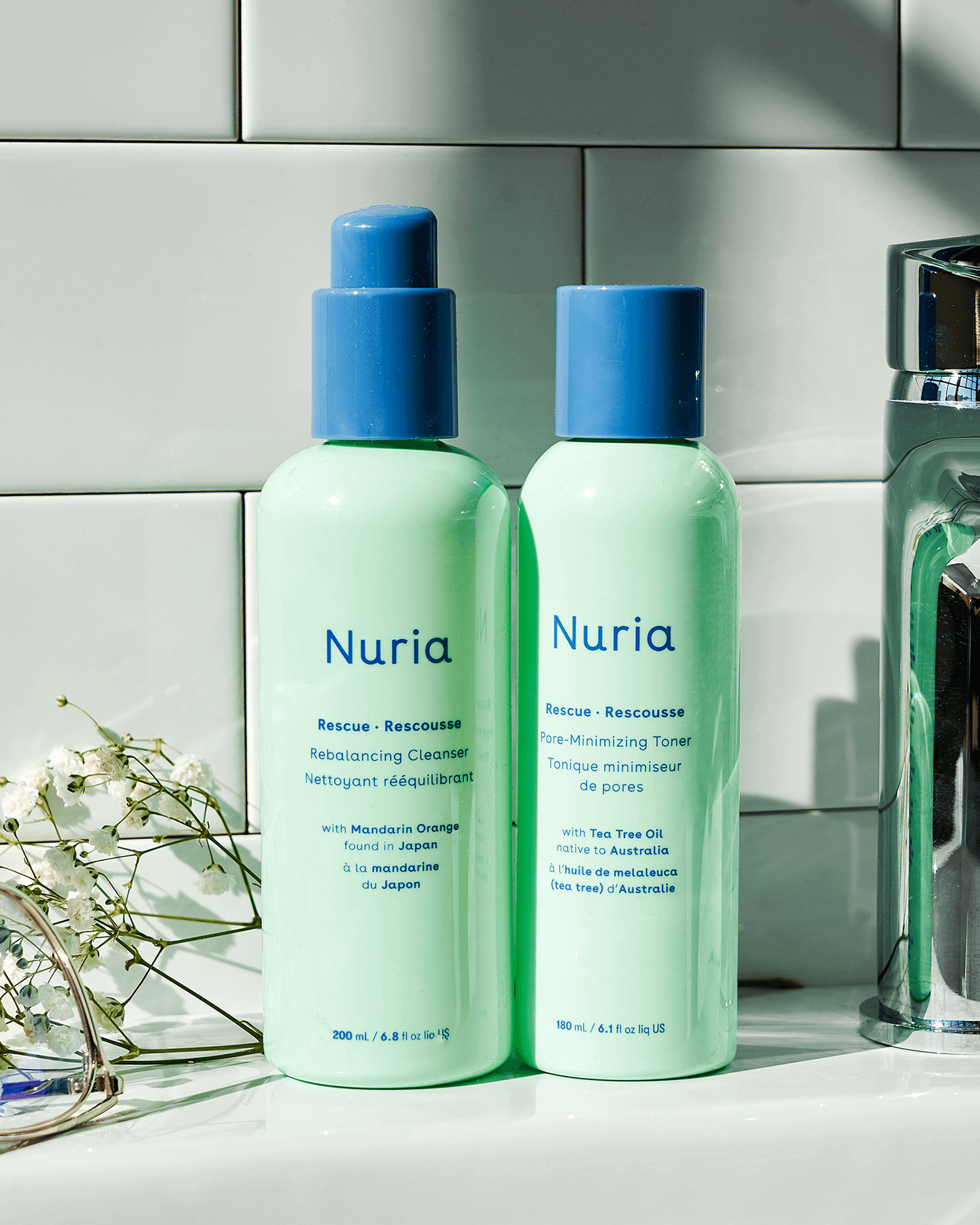 3 Steps to Clearer Skin
Step 1: Cleanse with the Rescue Rebalancing Cleanser. Made with Mandarin Orange found in Japan, it cleanses + helps rebalance acne-prone skin.
Step 2: Apply the Rescue Pore Minimizing Toner with Tea Tree Oil to your entire face. It minimizes the look of pores + helps reduce the appearance of imperfections, like whiteheads, blackheads, and blemishes making for an even clearer complexion. Let it dry completely before moving to the next step.
Step 3: Strengthen your skin's natural defenses with the Defend Skin Shielding Essence, featuring plant-based extracts like Ginseng & Carob.
Create Your Routine
Make Break Up with Breakouts a great step in your skincare routine