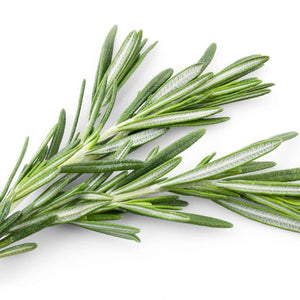 Rosemary
What is it?
Rosemary, Rosmarinus officinalis, is a very common household plant used in many regions around the world. Its aromatic oils and flavorful leaves contribute to its popularity.
How does it help skin?
Rosemary extract is composed of many natural antioxidants, including rosmarinic acid and caffeic acid. Its potent antioxidant activity protects skin from free radical damage, which can break down your skin and lead to early signs of aging.
Did you know?
Rosmarinus is a Latin word, which translates to "Dew of the Sea".
Why did we choose it?
Powerful, natural antioxidants that soothe and protect your skin, and is good for oily to dry skin. Yes, please.
Where is it used?
Check out these products that use Rosemary