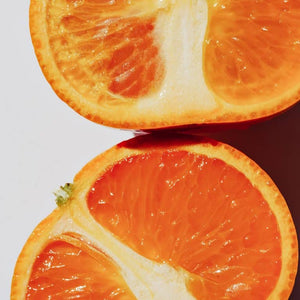 Mandarin Orange
What is it?
Mandarin orange is a fruit popular for its sweet taste. Different varieties of the fruit include tangerine and clementine. The essential oil from this fruit is used for its many health benefit attributes.
How does it help skin?
Mandarin Orange is utilized by dermatologists for acne-prone skin, with a specific focus on addressing congested and oily skin conditions. Mandarin oranges are packed with Vitamin C and antioxidants, which help to rebalance the oil and calm skin for a clearer, cleaner appearance.
Did you know?
The name mandarin orange may come from the similarly colored, yellow robes of Chinese officials that go by the same name.
Why did we choose it?
This natural blemish fighter has been used in Asia to fight congested, oily skin because it delivers the benefits to troubled skin without irritation.
Where is it used?
Check out these products that use Mandarin Orange