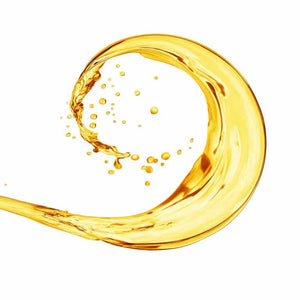 Lactic Acid
What is it?
Lactic acid is a naturally occurring, colorless liquid that can be found in fruits, potatoes and molasses. Lactic acid can also be found naturally in the body as a part of metabolic processes. In skincare, lactic acid is part of the hydroxy acid family, which is heavily used by dermatologists.
How does it help skin?
Lactic acid, a hydroxy acid, gently sloughs away dead skin cells to renew and brighten the look of skin. It effectively cleanses and exfoliates skin by encouraging cell turnover, which leads to a healthier-looking, more vibrant appearance. Lastly, Lactic Acid may also help with discoloration, which leads to hyperpigmentation or uneven skin tone.
Did you know?
Your body naturally produces lactic acid in muscles during intense activity when there is not enough oxygen in the system. Fitness training can increase your body's tolerance to lactic acid buildup.
Why did we choose it?
A natural product of vegetable and fruit fermentation, lactic acid smooths the skin, a secret unlocked by women in southeast Asia who use pomelo (grapefruit) to smooth rough skin.
Where is it used?
Check out these products that use Lactic Acid