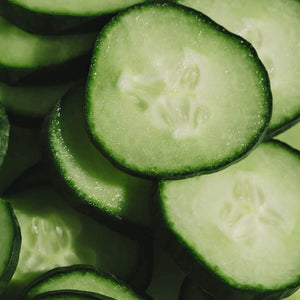 Cucumber
What is it?
Cucumber is a vegetable in the melon family that is known for its high water content level.
How does it help skin?
Cucumber helps give a soothing effect against troubled skin. Its cooling effect also helps relax you while providing gentle relief against the appearance of redness.
Did you know?
Cucumbers are actually a fruit but is often perceived as a vegetable!
Why did we choose it?
Cucumber naturally soothes the skin, and when used in the eye area helps reduce visible puffiness and signs of fatigue and stress. You can now use this traditional spa treatment at home!
Where is it used?
Check out these products that use Cucumber