Weekend Getaway Set
A packable self-care spa day for home and away
Whether it's comfy cotton robes and pedicures with the girls or a little home-spa "me" time, our Weekend Getaway Kit is the ultimate ticket to self-care. Our effervescent Green Tea Bubble Mask purifies pores, prepping skin for the plumping, hydrating action of our Replenishing Biocellulose Mask. Mulberry and Ginseng infused Triple Action Eye Cream hydrates and brightens under-eye circles, and our Calm Daily Moisturizer keeps your skin soft while calming redness and irritation.
Includes:
Purifying Bubble Mask: 25 g / net wt 0.7 oz
Replenishing Biocellulose Mask: 25 g / net wt 0.7 oz
Triple Action Eye Cream: 5 mL / 0.2 fl oz liq US
Daily Moisturizer: 10 mL / 0.3 fl oz liq US
$46 value!
Meet the Routine
Step 1: Place the Purifying Bubble Mask on your face and leave on for 5 - 10 minutes. This bubbly, refreshing mask purifies and leaves you with lasting protection from the elements, transforming rough skin into a brighter, healthier, more awakened complexion. Gently remove the mask and rinse with water.
Step 2: Peel film backings from both sides of the Replenishing Biocellulose Mask & discard. Place the mask on your face and leave on for 10 – 20 minutes for a deeply nourishing, all-over hydrating experience that visibly plumps and smoothes fine lines and wrinkles. Gently remove the mask and massage excess essence into skin. No need to rinse!
Step 3: Apply the Triple Action Eye Cream to your delicate eye area. Made with Mulberry Root & Ginseng, it brightens dark circles & reduces the look of puffiness + fine lines.
Step 4: Apply the fragrance free Calm Daily Moisturizer, which delivers relief and long-lasting hydration to leave your skin feeling plumped and nourished.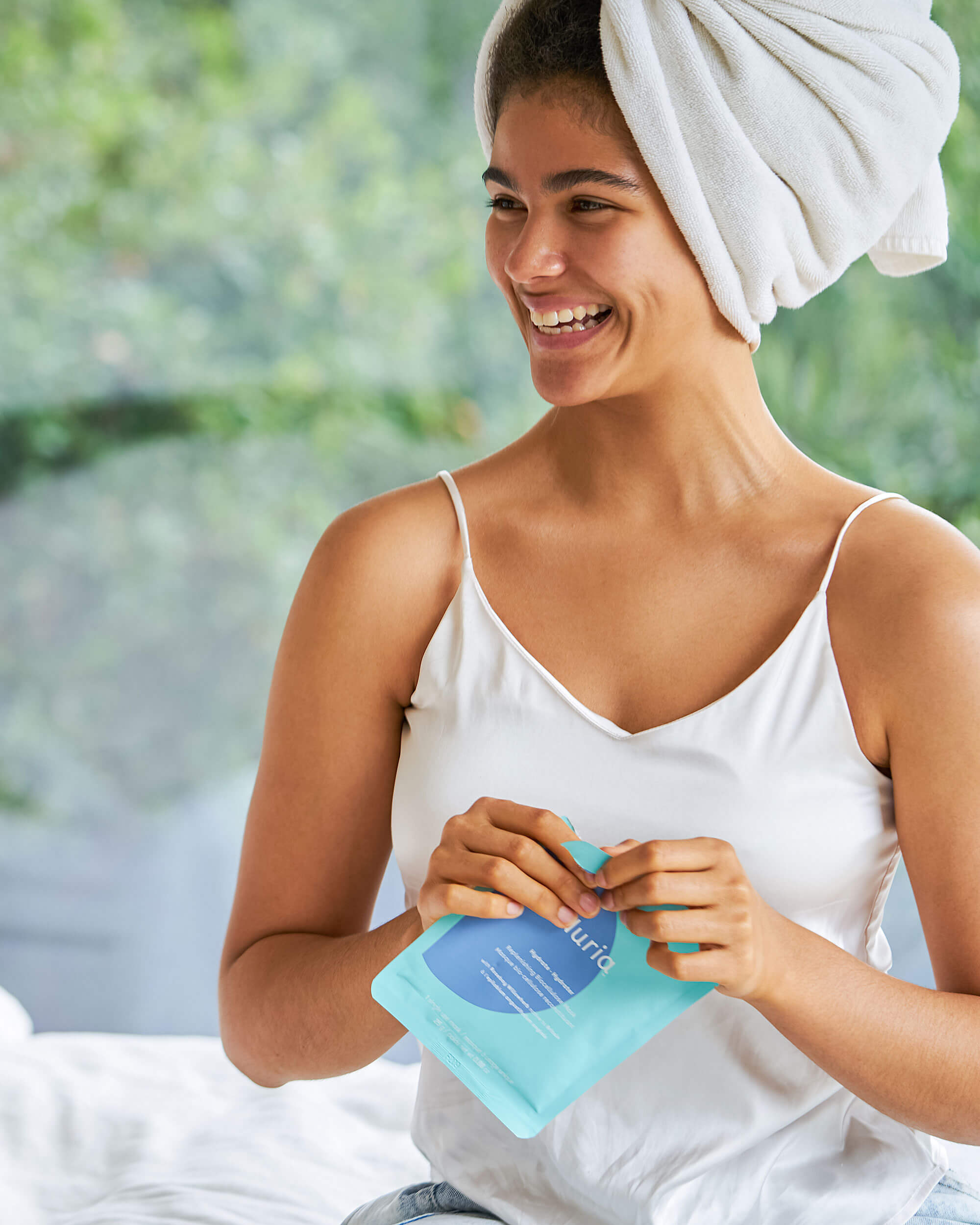 Create Your Routine
Make this Weekend Getaway Set a great step in your skincare routine