Deep hydration paired with dull skin relief to give you smoother, brighter, and softer skin. Indulge in the full Nuria experience as you exfoliate, treat, and moisturize your skin to reveal your natural glow - with and without makeup!
Includes:
Gentle Exfoliator: 20ml / 0.7 fl oz liq US
Moisturizing Toner: 30 mL / 1 fl oz liq US
Skin Restoring Serum: 10 mL / 0.3 fl oz liq US
Jelly Night Treatment: 10 g / 0.3 oz
Nuria Cosmetics Bag: 6W x 2D in
$49 value!
Meet the Routine
Step 1: Apply the Gentle Exfoliator to clean wet skin and start to feel the magic everyone is raving about. It purifies, exfoliates, and smooths rough skin texture without harming your skin barrier. All without microbeads!
Step 2: Apply the Moisturizing Toner to help soften + hydrate + prep rough, dry skin for the rest of your skincare routine, making it more effective. If you aren't using a toner, your routine is missing out!
Step 3: Apply the Skin Restoring Serum to boost the healthy, youthful look of your skin. Nuria's serum philosophy is for "less-is-more" formulas with only the essential ingredients. That's why you need only 1-2 drops to get the full benefit of our serums. Let it absorb completely before moving to the next step.
Step 4: Apply the Hydrate Revitalizing Jelly Night Treatment to nourish, smooth, and fortify your skin. Use it as a sleeping mask, and you'll wake up with plump and dewy skin.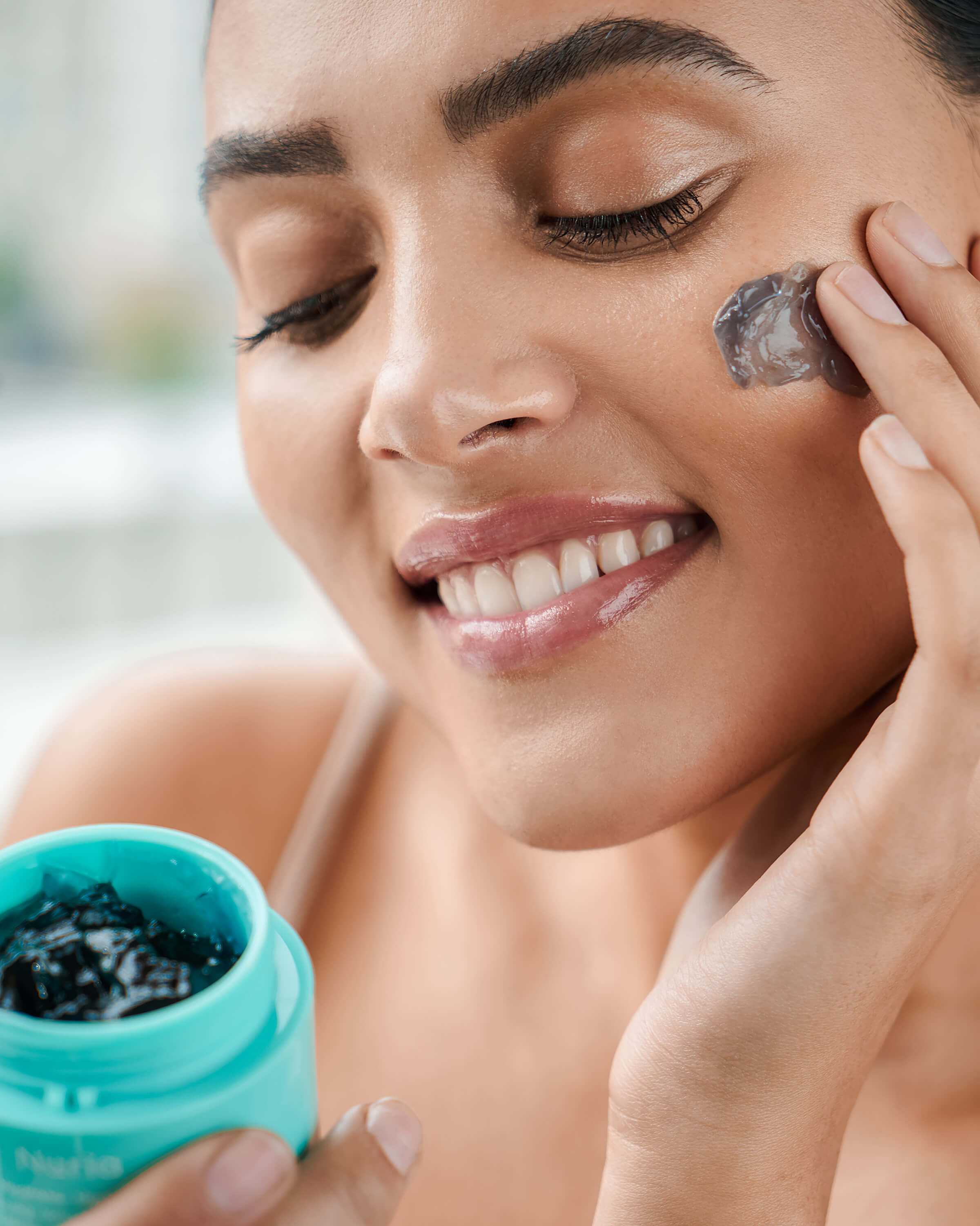 Create Your Routine
Make this Goodbye Dull, Hello Glow a great step in your skincare routine