Get Glowing Holiday Calendar
Seven days of skincare essentials for an unbeatable holiday glow
Unwrap a new skincare ritual each day and get ready for pampered, radiant skin. Our holiday countdown calendar gives you the total spa experience with global skincare rituals designed to exfoliate, tone, replenish & hydrate your skin. Packed with potent naturals from Scandinavia, Korea, Japan, Australia and more, our clean, vegan formulas are the perfect gift for someone special or for yourself!
Includes:
Gentle Exfoliator: 20 ml / 0.7 fl oz liq US
Pore Minimizing Toner: 30 mL / 1 fl liq oz US
Skin Shielding Essence: 15 mL / 0.5 fl oz liq US
Triple Action Eye Cream: 5 mL / 0.2 fl oz liq US
Daily Moisturizer: 10 mL / 0.3 fl oz liq US
Jelly Night Treatment: 10 g / 0.3 oz
Nuria Spa Headband
As featured in Forbes, The Hollywood Reporter and The Fashion Spot.
$68 value!
Meet the Routine
Step 1: Put on your soft, comfy Nuria Spa Headband to keep your hair in check and your face ready for pampering!
Step 2: Apply the Gentle Exfoliator to clean wet skin and start to feel the magic everyone is raving about. It purifies, exfoliates, and smooths rough skin texture without harming your skin barrier. All without microbeads!
Step 3: Apply the Rescue Pore Minimizing Toner, with Tea Tree Oil, to your entire face. It minimizes the look of pores + helps reduce the appearance of imperfections, like whiteheads, blackheads, and blemishes making for an even clearer complexion. Let it dry completely before moving to the next step.
Step 4: Strengthen your skin's natural defenses with the Skin Shielding Essence, featuring plant-based extracts like Ginseng & Carob!
Step 5: Apply the fragrance free Calm Daily Moisturizer, which delivers relief and long-lasting hydration to leave your skin feeling plumped and nourished.
Step 6: Apply the Triple Action Eye Cream to your delicate eye area. Made with Mulberry Root & Ginseng, it brightens dark circles & reduces the look of puffiness + fine lines.
Step 7: Apply the Hydrate Revitalizing Jelly Night Treatment to nourish, smooth, and fortify your skin. Use it as a sleeping mask, and you'll wake up with plump and dewy skin.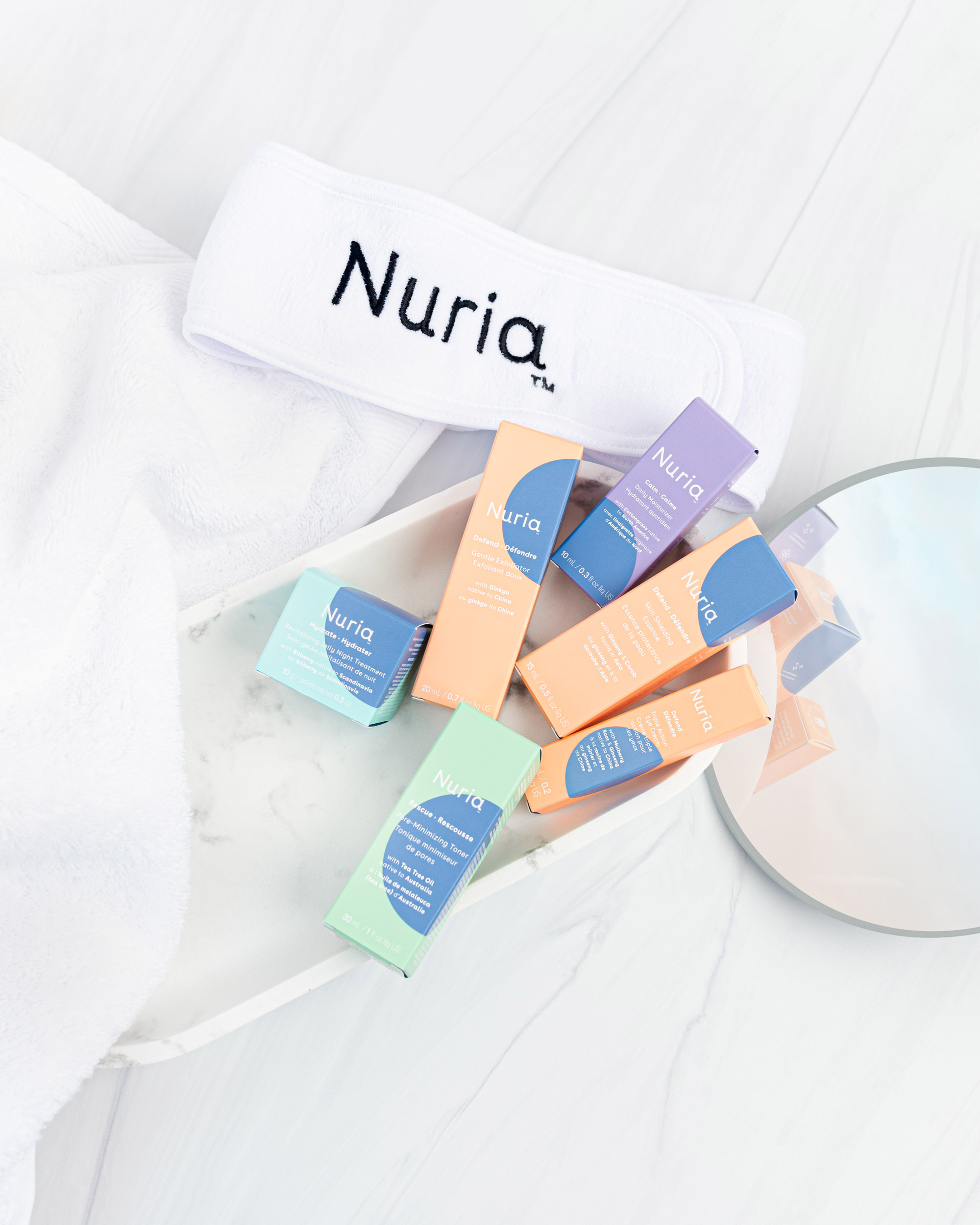 Create Your Routine
Make this Get Glowing Holiday Calendar a great step in your skincare routine