Tired of breakouts, redness, and skin that keeps you guessing? When used together, this simple three-step Nuria ritual will purify and rebalance your skin for a clearer, glowing complexion.
Includes:
Rebalancing Cleanser: 200 mL / 6.8 fl liq oz US
Pore Minimizing Toner: 180 mL / 6.1 fl liq oz US
Skin Shielding Essence: 50 mL / 1.7 fl liq oz US
$78 value! You save 35% by buying the set!
The Routine
Step 1: Cleanse with the Rescue Rebalancing Cleanser. Made with Mandarin Orange found in Japan, it cleanses + helps rebalance acne-prone skin.
Step 2: Apply the Rescue Pore Minimizing Toner, with Tea Tree Oil, to your entire face. It minimizes the look of pores + helps reduce the appearance of imperfections, like whiteheads, blackheads, and blemishes making for an even clearer complexion. Let it dry completely before moving to the next step.
Step 3: Strengthen your skin's natural defenses with the Defend Skin Shielding Essence, featuring plant-based extracts like Ginseng & Carob.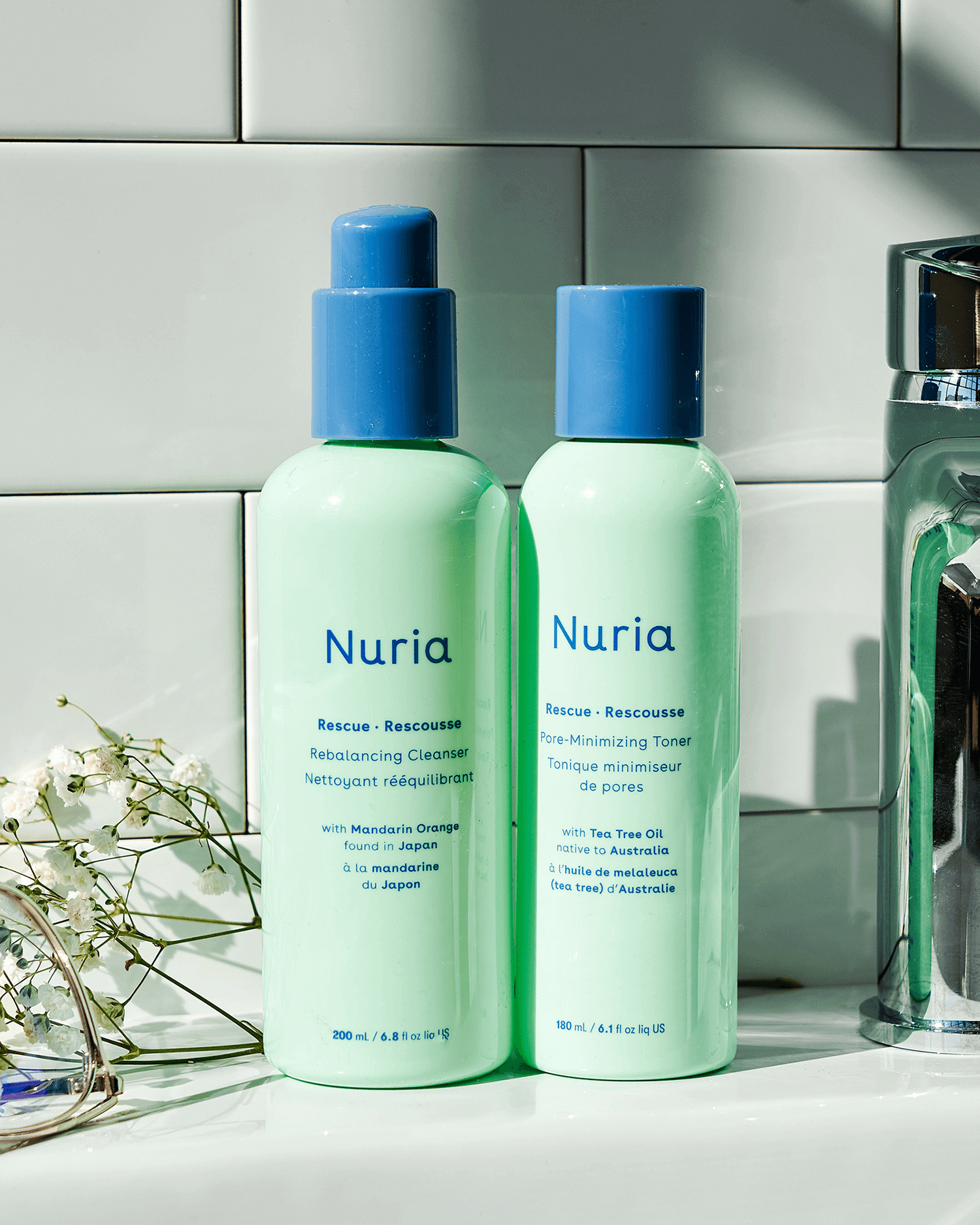 Create Your Routine
Make this Break Up with Breakouts a great step in your skincare routine