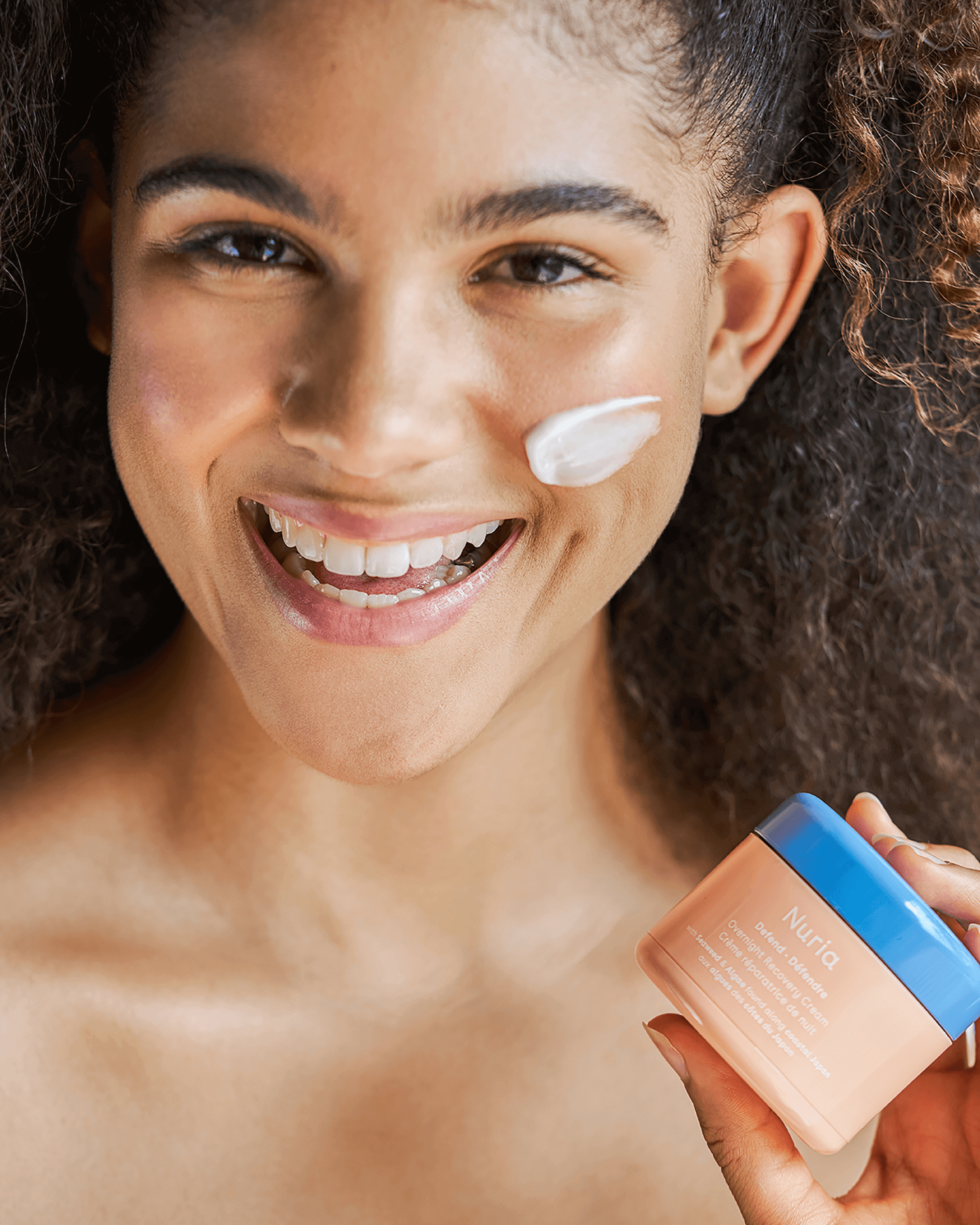 Meet the Routine
Step 1: Cleanse your face with the Defend Purifying Cleanser. Made with Moringa Seed native to the Himalayas, it cleanses while maintaining your skin's moisture + removes damaging free radicals. You can feel the bubbles working as they purify your pores. Pro-Tip: Let the bubbles sit on your face for a minute before rinsing them away.
Step 2: Strengthen your skin's natural defenses with the Defend Skin Shielding Essence, featuring plant-based extracts like Ginseng & Carob.
Step 3: For the last step, apply the Defend Overnight Recovery Cream to your entire face (avoiding the eye area). Made with Seaweed & Algae found along coastal Japan, this cream works during your skin's natural overnight repair process, so you can wake up with a refreshed, visibly smoother, and more radiant complexion.
Create Your Routine
Make this Dull & Stressed Skin Relief Set a great step in your skincare routine