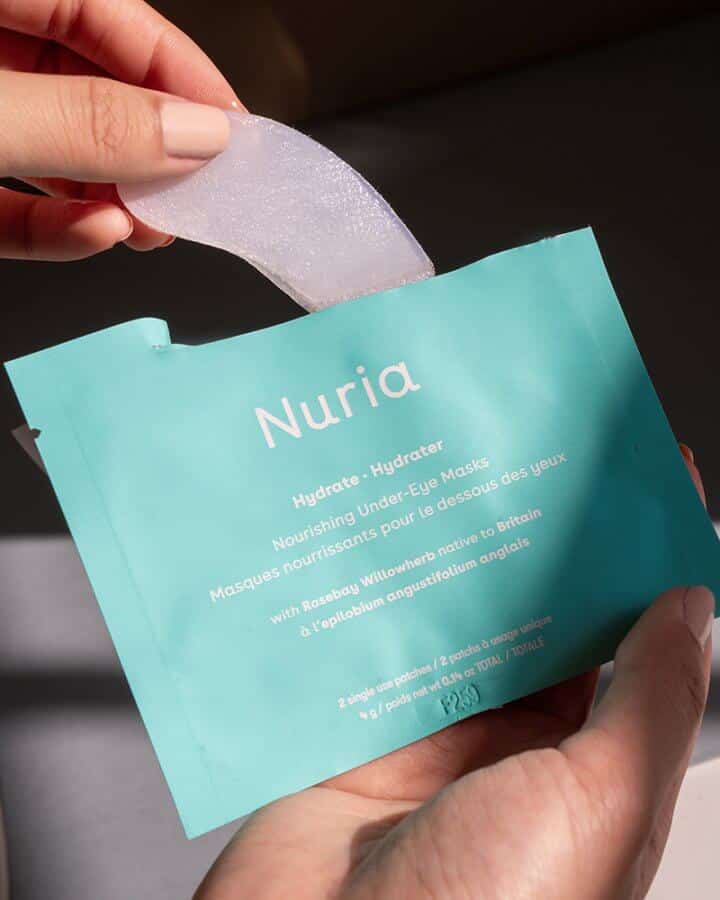 Meet the Routine
Step 1: Remove dirt and make-up with the Hydrate Refreshing Micellar Water, made with Chamomile & Sage. This soap-free, no-rinse cleansing water leaves skin clean with no residue and without making it feel dry. It even removes water-resistant makeup + even stubborn mascara.
Step 2: Apply the Defend Gentle Exfoliator to clean wet skin and start to feel the magic everyone is raving about. Made with Ginkgo, this gentle exfoliator purifies, exfoliates, and smooths rough skin texture without harming your skin barrier. You will be able to see the results with your own eyes. All without microbeads!
Step 3: Apply the Defend Skin Restoring Serum to boost the healthy, youthful look of your skin to help it looking and feeling its best. Nuria's serum philosophy is for "less-is-more" formulas with only the essential ingredients. That's why you need only 1-2 stops to get the full benefit of our serums, which might be more gel-like than other serums you have tried. Let the serum absorb completely before moving to the next step
Step 4: Use the Hydrate Replenishing Biocellulose Mask for a hydrated, firmed, and lifted appearance and guaranteeing you a good skin day.
Step 5: Apply the Hydrate Nourishing Under-Eye Masks for intense nutrition and ultra-hydrating moisture delivered to the delicate eye area to help reduce the appearance of fine lines.
Recommended for: Anyone who deserves a little pampering or congrats on a job well done!
Create Your Routine
Make this At Home Facial Set a great step in your skincare routine