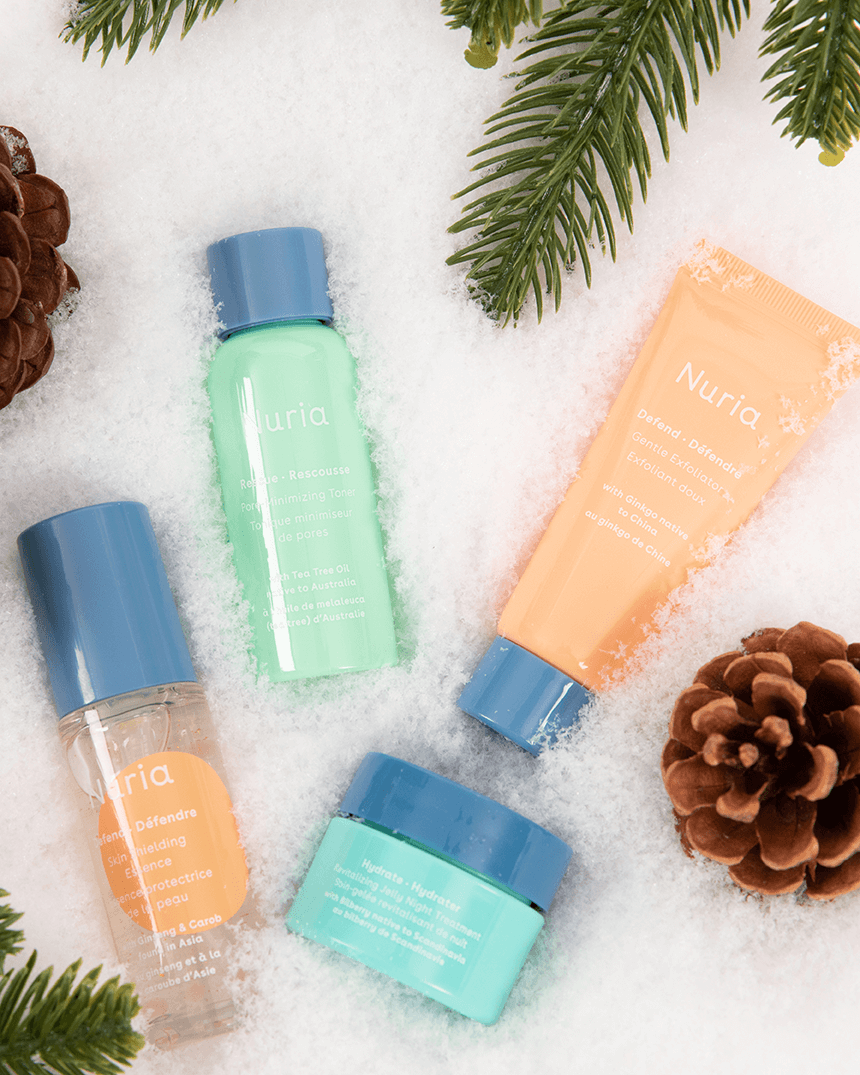 Meet the Routine
Step 1: Apply the Defend Gentle Exfoliator to clean wet skin and start to feel the magic everyone is raving about. Made with Ginkgo, this gentle exfoliator purifies, exfoliates, and smooths rough skin texture without harming your skin barrier. You will be able to see the results with your own eyes. All without microbeads!
Step 2: Apply the Rescue Pore Minimizing Toner to your entire face. It minimizes the look of pores + helps reduce the appearance of imperfections, like whiteheads, blackheads, and blemishes making for an even clearer complexion. Let it dry completely before moving to the next step.
Step 3: Strengthen your skin's natural defenses with the Defend Skin Shielding Essence, featuring plant-based extracts like Ginseng & Carob.
Step 4: Apply the Hydrate Revitalizing Jelly Night Treatment to nourish, smooth, and fortify your skin. Use it as a sleeping mask, and you'll wake up with plump and dewy skin.
Create Your Routine
Make this Mini Brights™ Best Of Collection a great step in your skincare routine